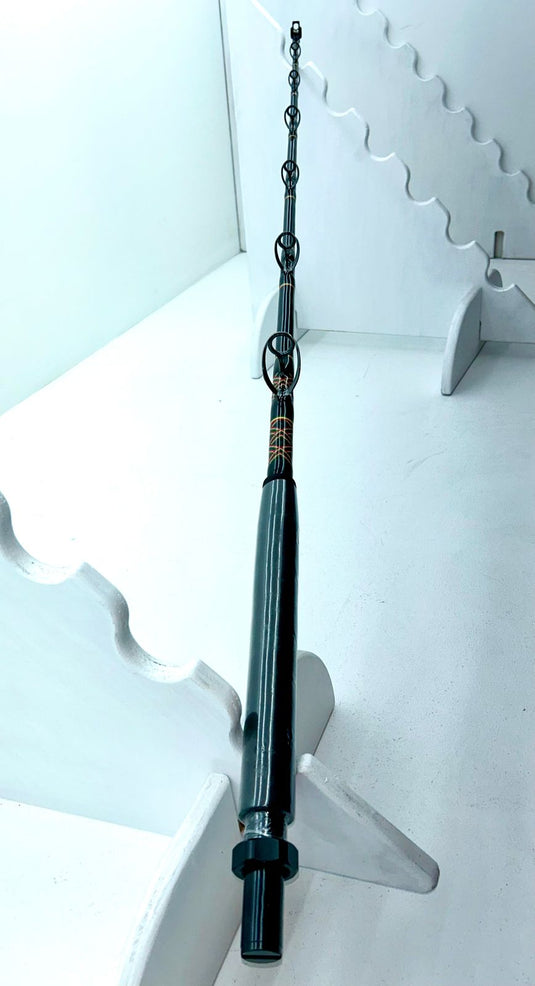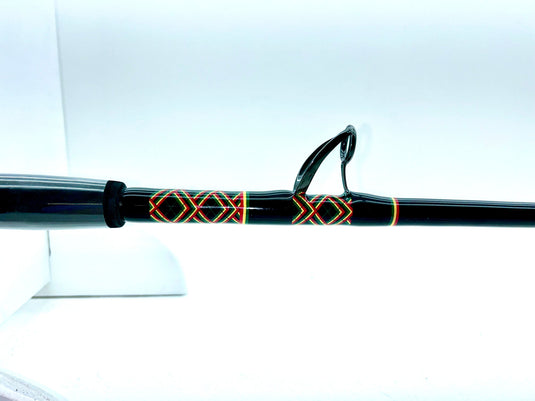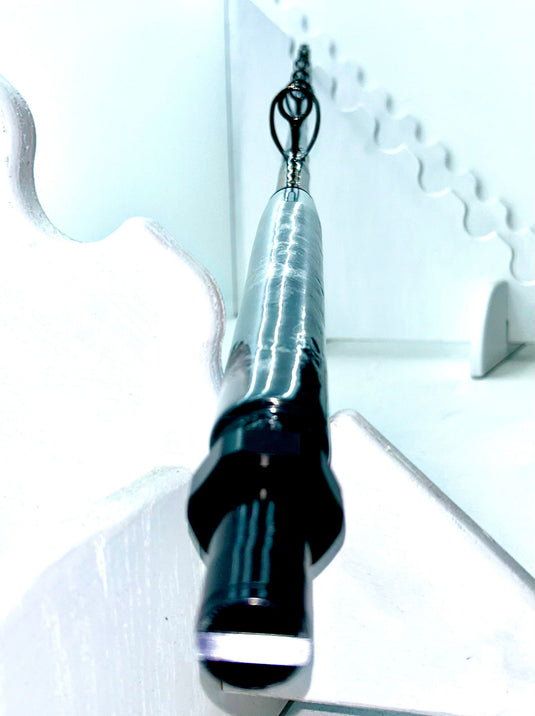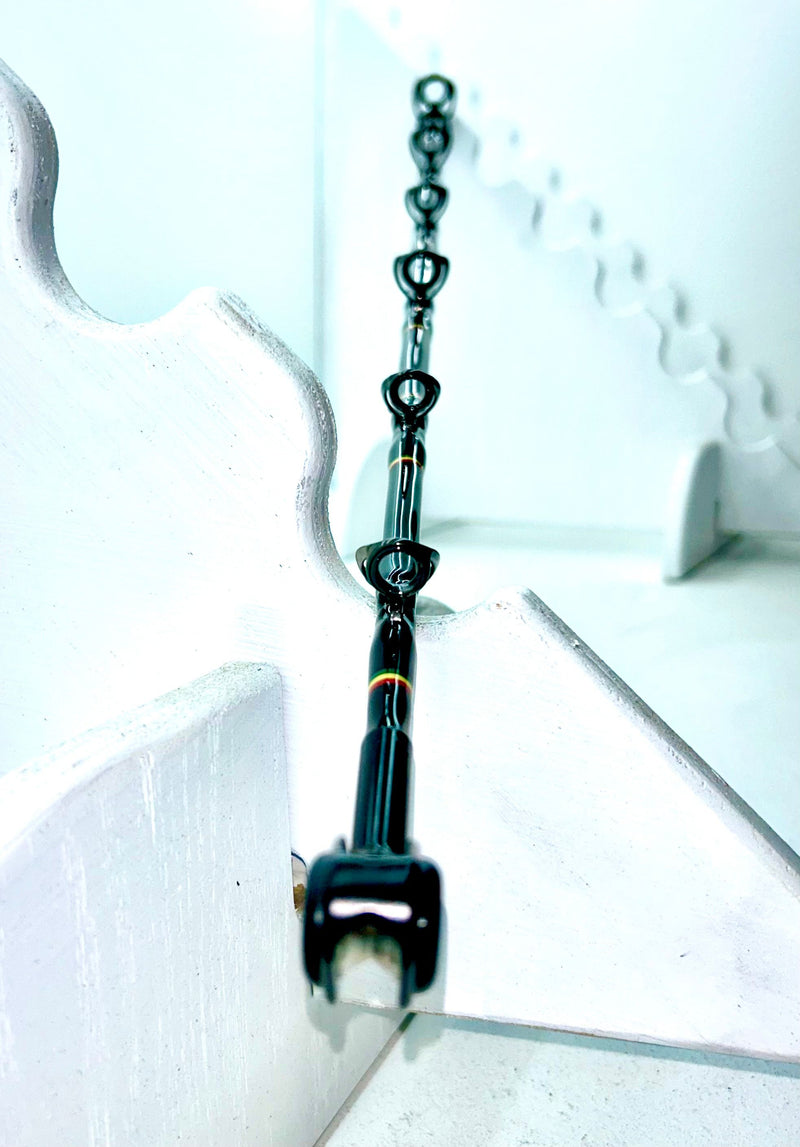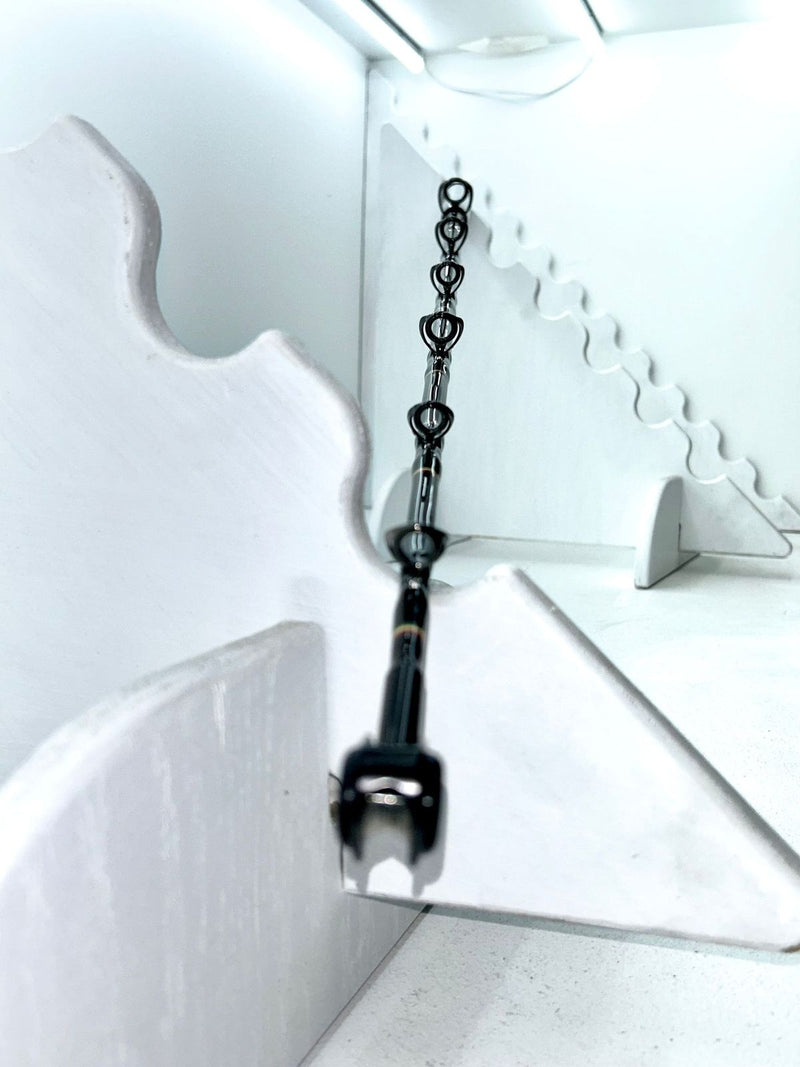 Deep Drop 60-100# rod, blade only, butt not included. 60 1/4" TTF, Terminator #2 Collet and Ferrule, Winthrop roller top, SIN guides and Rasta wrap. 
Our selling price is 375.99 and normally with components and wrap it would be $517.99.
If you would like to purchase the butt with the rod, call the shop at (772) 287-4723 for additional pricing. 
Please note, these items are "one of kind" and one offs. We can't make another like it, but if you like the wrap, we can wrap any of our Fin Series models or Inshores in these colors.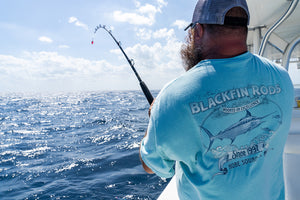 Need help finding the Perfect Fishing Rod?
Take our quiz to find the perfect Blackfin rod for you!
Made in the USA
Blackfin Rods are designed and made in Stuart, Florida.
Warranty
Blackfin Rods offer a limited one year warranty.
Contact Us
772-287-4723 info@blackfinrods.com